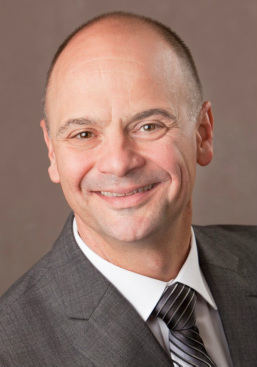 Mark Cannizzaro, the Executive Vice President of CSA, has served the children of NYC as an educator for more than 28 years. He began his teaching career after receiving a bachelor's degree in physical education from SUNY Cortland in 1986. He earned his master's degree in special education in 1990, and his sixth-year certificate in supervision and administration in 1993, both from the College of Staten Island.

Mr. Cannizzaro served as a teacher of physical education at Totten IntermediateSchool on Staten Island; he received the Angela Zirpiades Outstanding Physical Educator Award in 1994. In 1995, he was named Assistant Principal at Totten, and in 2003 he was named Principal of Paulo Intermediate School, also on Staten Island; in 2005, Region 7 recognized Paulo as a "model middle school."

In 2008, Mr. Cannizzaro received the Entertainers4Education Outstanding Leadership Award, and in 2009 he was chosen as a Teacher's College Cahn Fellowship, a professional development program for effective principals with a track record of success.

Mr. Cannizzaro became active in the union in 2006 when he served briefly as theD-31 Assistant District Chair before his election as one of the union's Vice Presidents in the fall of that year. In September 2008, he became the union's Secretary. He was elected the Executive Vice President on Sept. 19, 2012, and re-elected to the position in November 2012. His first, full term began on Feb. 1, 2013. He is currently a member of the NY Academy of Public Education and the Middle School Principals' Association of NYC; he served as the MSPA's President from 2009-2011.

Mr. Cannizzaro lives in Freehold, NJ, with his wife of 24 years, Barbara, and their three children: Danielle, Sara and Mark.

---